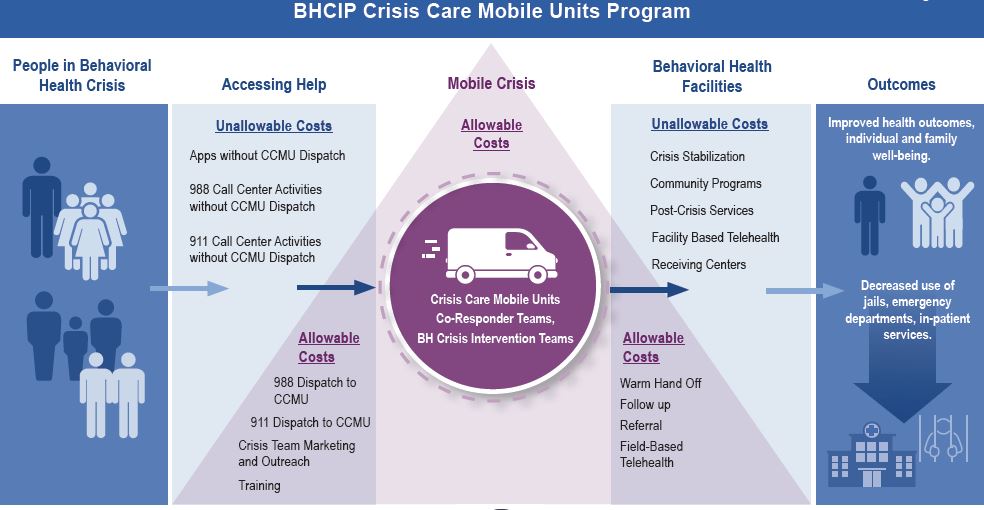 Click the above image to view a larger version.
California county, city, and tribal entity behavioral health authorities, are encouraged to apply for the California Department of Health Care Services (DHCS) re-release of the Crisis Care Mobile Units (CCMUs) Program. 
Visit the apply page to access the Round 1B: Crisis Care Mobile Units Program RFA and important application materials. 
There will be an informational webinar to learn more about this RFA and how to apply on November 17, 2021 from 11:00 am – 12:00 pm PT. Click here to register. 
Application Deadline: January 4, 2022 at 4:00 pm PT.