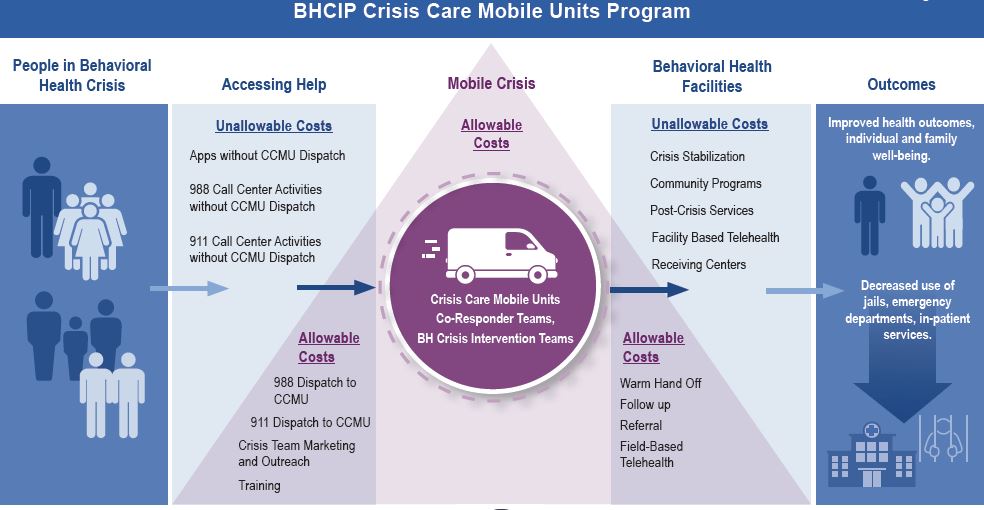 Click here to view a larger version.
California county, city, and tribal entity behavioral health authorities, are encouraged to apply for the California Department of Health Care Services (DHCS) re-release of the Crisis Care Mobile Units (CCMUs) Program. 
Visit the apply page to access the Round 1B: Crisis Care Mobile Units Program RFA and important application materials. 
Application Deadline: January 4, 2022 at 4:00 pm PT.