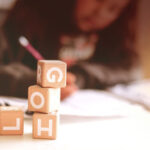 Children and Youth Grant
The California Department of Health Care Services (DHCS) is planning efforts for the Behavioral Health Continuum Infrastructure Program (BHCIP) Round 4: Children and Youth. Through this fourth round of competitive grants, DHCS will award $480.5 million for children and youth-focused behavioral health infrastructure projects.
New! Round 4 Program Update
Round 4 Listening Session
A listening session open to all potential applicants was held Wednesday, March 16. The purpose of this listening session was to gather information from stakeholders on BHCIP Round 4. Information and policy questions specific to BHCIP Round 4 were presented and written or verbal responses were collected for an FAQ. DHCS  offered points of clarification.
View the Listening Session
View the Slides
Listening Session Themes Report
News and Events
[tribe_events_list category="CY"]
Stay Informed About This and Other Funding Opportunities
We will contact you about any news and events related to BHCIP and CCE Funding, including future funding opportunities. You can unsubscribe at any time.