Community Care Expansion (CCE) Program Grant
The CCE program will provide $805 million in funding for acquisition, construction, and rehabilitation to preserve and expand adult and senior care facilities that serve SSI/SSP and CAPI applicants and
recipients, including those who are experiencing or at risk of homelessness.
CCE Capital Expansion
• Approximately 75 percent of funds ($570 Million) will be made available for capital expansion projects, including acquisition, construction, and rehabilitation of residential care settings.
Grantees may be approved to use a portion of these funds to establish a capitalized operating subsidy reserve (COSR) for these projects, available for use for up to 5 years.
• Applications for CCE Capital Expansion project funding will be accepted on a project-by-project basis through this joint RFA and funded on a rolling basis until funds are exhausted. However,
projects that cannot be funded prior to applicable obligation and liquidation deadlines may not be funded. A portion of the CCE budget includes Home and Community-Based Services (HCBS)
funding that must be obligated by December 2023 and liquidated by June 2026, as well as State Fiscal Recovery Funds (SFRF) that must be obligated by June 2024 and liquidated by December
2026. The exact timeline for obligation and liquidation of funds for each funded project will be provided in the grant award announcement
CCE Preservation, Including Capital Preservation
• Approximately 25 percent of the funds will be made available for rehabilitation to preserve settings that currently serve the target populations, including $55 million for a COSR for existing
licensed facilities, including but not limited to those facilities that receive preservation capital funding. These funds will be provided to counties and tribes through a direct-to-county and
-tribe allocation process that will be announced separately from this joint RFA. These future funding opportunities will be announced here soon.
More information can be found on the Joint RFA page.
How to Apply
Review the RFA and all attachments located in the below section.
Read the FAQ before you begin your consultation application.
Visit the Pre-Application Consultations and Technical Assistance page and begin the Pre-Application Process.
Review the Lendistry Application Guide
Begin the application for funding within the Lendistry portal.
CDSS has contracted with Advocates for Human Potential, Inc. (AHP), to implement this project, and AHP will offer technical assistance throughout the course of this grant.
If you have questions, please contact CCE@dss.ca.gov or visit our contact page.
Unmet Need: Interactive Map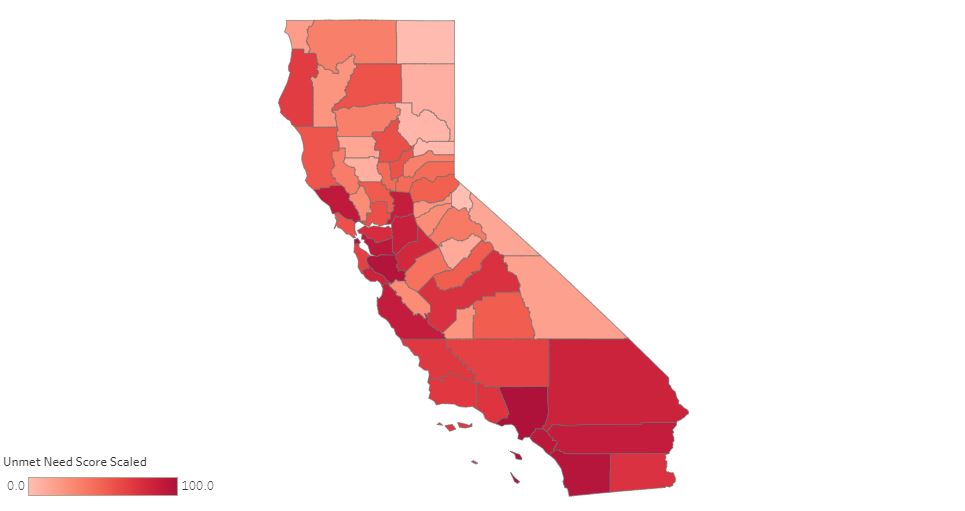 Small Facilities Webinar Event Recording
News & Events for CCE Grantees
[tribe_events_list category="CCE"]
A status update for Behavioral Health Continuum Infrastructure Program and Community Care Expansion funding was recently provided to the California State Legislature. You can read the update here.